EO Installation and Retirement
Installation of Dad Brian Beals
Executive Officer
and
Retirement of Dad Harry E. Needham III
Executive Officer
2003-2016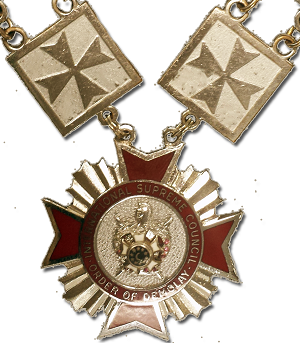 On behalf of Connecticut DeMolay, we cordially invite you to the Installation of our New Executive Officer, Dad Brian Beals and Retirement of Dad Harry E. Needham III which will be held on Saturday, December 3, 2016, at the Knapp Auditorium, Ashlar Village, 22 Masonic Ave. Wallingford Connecticut: Commencing at 4 PM with the Installation of Dad Beals.

The installation will be followed by a buffet dinner honoring the service of Dad Harry E. Needham III who has served this jurisdiction for the past 13 years. Following dinner will be a tribute to Dad Needham by DeMolay's and Advisors who have served Connecticut these past thirteen years.

Speakers will consist of Past State Master Councilors, Masonic Dignitaries and others who have contributed to the outstanding tenure of Dad Needham. We will welcome all requests to bring greetings and comments, however, some of those may be in written format as it will not be possible for all interested parties to speak. We will also have a "Book of Memories" for everyone to add photos and memories of the past thirteen years. Please bring your favorite memory with you this evening to add to the book.

Donation for Dinner will be $20 for adults and $5 for all active DeMolay and Rainbow members. Additionally, donations can be made to the Connecticut DeMolay Foundation Almoners Fund, which will be used for short-term financial assistance to needy DeMolay's.

---

Please make your check payable to: Connecticut DeMolay and send it to
Mom Kathy Mallory at 2 Haines St, East Haven, CT 06512

Name/s _________________________________________________________ at $5.00

Name/s __________________________________________________________ at $20.00

Donation to Connecticut DeMolay Foundation ___________________________

Total enclosed _____________________