Honors Day
Connecticut DeMolay has been blessed with many people who have worked hard for our jurisdiction over the years.
On Saturday, November 5, 2016 beginning at 4pm at the New Britain Masonic Building, the Connecticut State Chapter will be honoring our 2016 DeMolay International Honors Designates:
Cross of Honor:

Mom Darlene Aubin, Chapter Administrator (Doric Chapter)


Dad Roger Smith, Chapter Advisor for Sleeping Giant Chapter
---
Chevaliers and Chevalier designates are asked to arrive by 3:30pm.
Chevalier: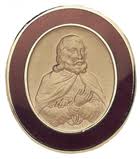 Brother Zachary Aubin, State Master Councilor, Past Master Councilor of Doric Chapter

Brother Evan Ruszczyk, Deputy State Master Councilor, Past Master Councilor of Nathan Hale Chapter

Brother David Cavanaugh, Past Master Councilor of Sleeping Giant Chapter, Distinguished Service Award (2016), Past State Senior Councilor

Brother Martin Traudt, 2x - Past Master Councilor of Sleeping Giant Chapter, Past State Senior Steward
---
The Connecticut Court of Chevaliers, lead by Grand Commander Kirk Trofatter, Jr., will hold their annual observance, meeting, and installation during this time, also.
Dinner will be at 6pm.
Following dinner, the honors continue at 7:30pm:
Legionaires and Legion of honor designates are asked to arrive by 7:15pm.
Legion of Honor:



Dad Eric R. Evarts, Chevalier, William Campbell Medal Recipient, Past State Master Councilor 2001-2, Blue Honor Key, Past Conclave Sessions Director, Conclave Ritual Director

Dad Michael Sheffler, Chevalier, Chapter Advisor for Milford Chapter, LTC Advisor

Dad Gary Arseneau, Past Most Worshipful Grand Master of the Grand Lodge of Connecticut, Medal of Appreciation

Dad William A.G. Mackey, Right Eminent Past Grand Commander of the Grand Commandery of Connecticut


---
Dinner reservations are a must. Dinner will cost $15 per person. Honorees (CoH, Chevalier, and LoH) and their immediate families are free.
Reservations can be made by emailing reservations@ctdemolay.net

Congratulations to all.
Connecticut DeMolay is proud to have been blessed by your service.