Laying The Foundation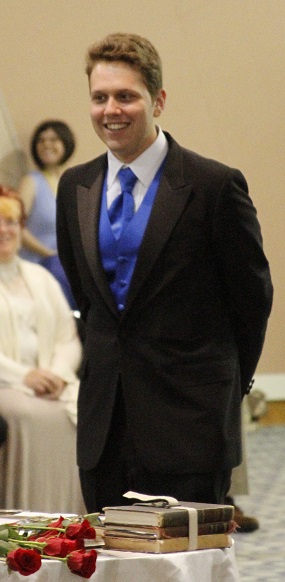 Greetings Brethren!
I would like to start of by wishing you a happy new year and hope all of you had a wonderful holiday.
As I was watching time countdown into the new year, I thought about what DeMolay has done this year and what all of the Chapters have accomplished.
During the holidays, New Haven and Milford Chapters have raised over $4600 for Toys for Tots, and even received a shout out from 99.1 WPLR FM. Members over in Doric Chapter raised $400 for the Shriners' Childrens Hospital and signed Christmas cards for Masonicare in Newtown. New Haven and Sleeping Giant Chapters, once again, supported the Easter Seals and manned the annual Fantasy of Lights display at Lighthouse Point, a night that raised over $1000 for the charity. Truly our brothers have been displaying our virtues quite well.
I've had the pleasure of being Installing Officer for all the installations this fall, and I must say I am excited for the future of Connecticut DeMolay. Reason being, is because the officers and members are the future of this organization. So I challenge my brothers of Connecticut to set goals for themselves, and their chapters:
Grow your Chapters

Plan those fun events

Challenge yourselves

Challenge your Chapters (to take first place at Conclave!)
Each and everyone of you has the materials to "Lay the foundation upon which, the future must be built."
Speaking of laying the foundation, I am happy to announce that our newest Chapter, Paul Revere Chapter is very close to receiving their charter and we look forward to seeing them chartered very soon!
Happy New Year Brothers,
Look ahead to a brighter future.