Milford Chapter Installation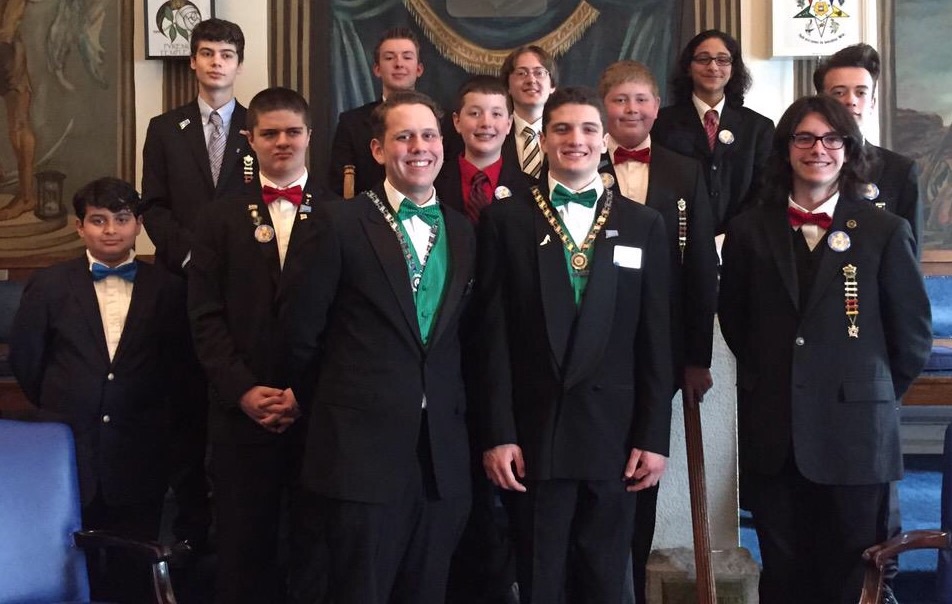 Saturday, May 9th, saw Milford Chapter's Installation of Officers in Milford Connecticut. Brother Justin Hawkins, the outgoing MC, handed over the reigns to Brother Paul Danyliw, who will be serving as Milford Chapter's Master Councilor over the summer months. He has an ambitious term plan and is excited to lead Connecticut's southernmost chapter.
Another added twist to this installation was that it was the State Suite's annual Step-Up Night. This is when the State Master Councilor decides to vacate the East for one installation, allowing other members of the Suite to step-up and take on other roles. This time, Brother Michael Gendreau ascended the East to open, install, and close the ceremonies. He was aided by Brother Zach Aubin in the West, Brother Evan Ruszczyk in the South, Brother Ryan Smith as Senior Deacon, Brother Nick Carpenter as Chaplain, Brother David Cavanugh as Marshall, and Brother Rob Kuenhle as Junior Deacon.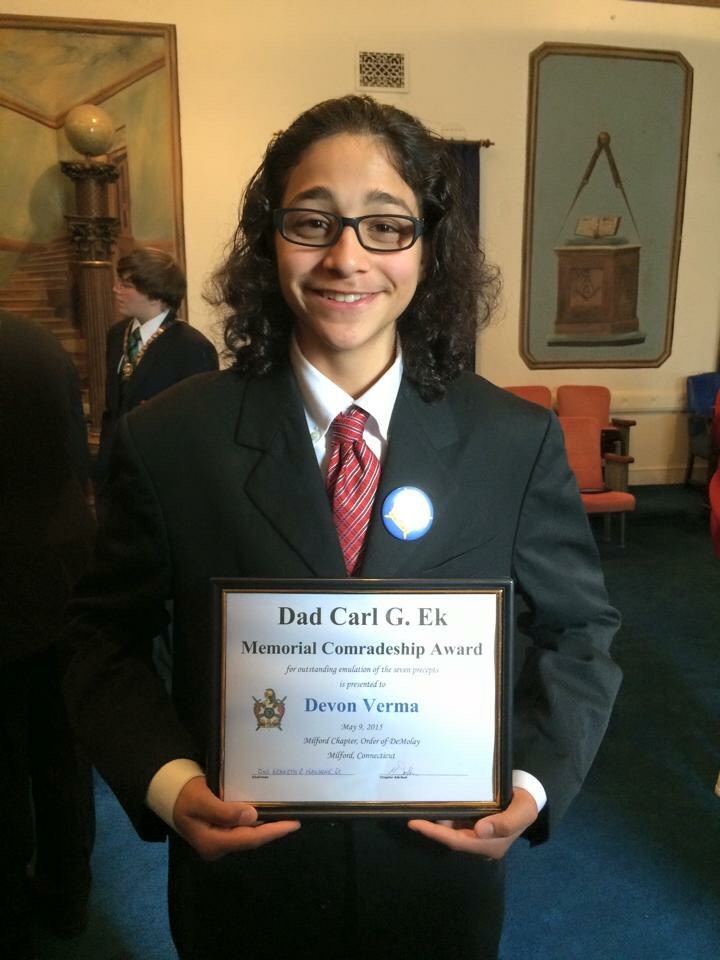 Milford Chapter also presents an award at each installation to a member that displays "Outstanding Emulation of the Seven Precepts". This award is called the "Dad Carl G. Ek Memorial Comradeship Award" and is voted on by the members of Milford Chapter at the last meeting of the term, before the installation. The recipient for this past term is Brother Devon Verma. Congratulations Devon, well done.
Brother Nick was pleased with everyone's performances and is definitely optimistic for the upcoming year for the Suite, even if they'll be without him.
Congratulations to Paul Danyliw on his installation and to the State Suite for a successful Step-Up Night.