William Campbell Medals Awarded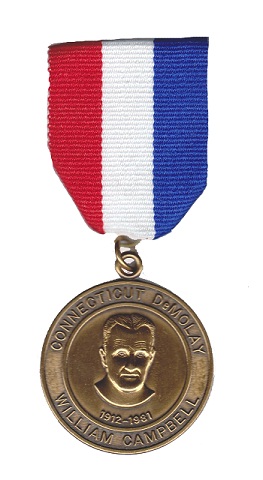 The William Campbell Medal was struck in 1983 to commemorate the life of service that Dad Campbell gave to the Order of DeMolay, and his pride for all the members and advisors in DeMolay. Dad Campbell was a Past Master Councilor of Bridgeport Chapter, Past State Junior Councilor, Active Member of the International Supreme Council of the Order of DeMolay, Past Executive Officer in Connecticut and Most Worshipful Past Grand Master of Masons in Connecticut. He was a source of inspiration and respected by all of DeMolay.
This honor, which is the highest decoration afforded by Connecticut DeMolay is given by the Executive Officer to an active DeMolay or advisor who has set an exemplary example for DeMolays to follow through eminent service within and without the Order of DeMolay.
This year, the William Campbell Medal was awarded to 2 recipients: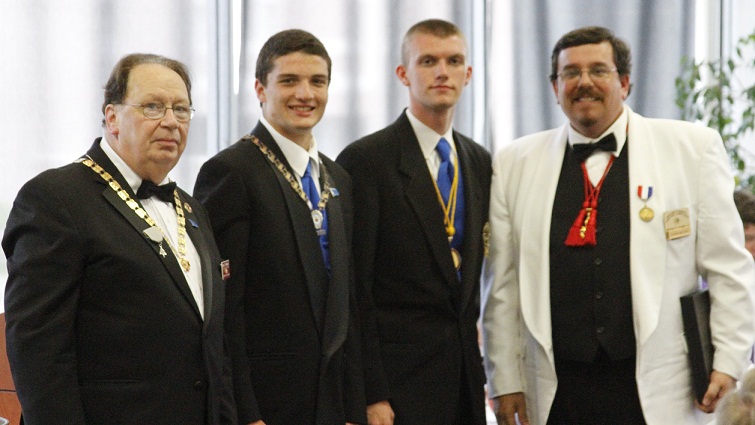 Dad Salvatore R. Ferrigno, Jr, who has served DeMolay with distinction since his initiation in William P. Leete Chapter in 1975, and his being instrumental in the forming and continuation of Sleeping Giant Chapter, as a Past State Chapter Dad, Conclave Director, and a true representative of DeMolay. He continues to be an inspiration to the young men in all his undertakings.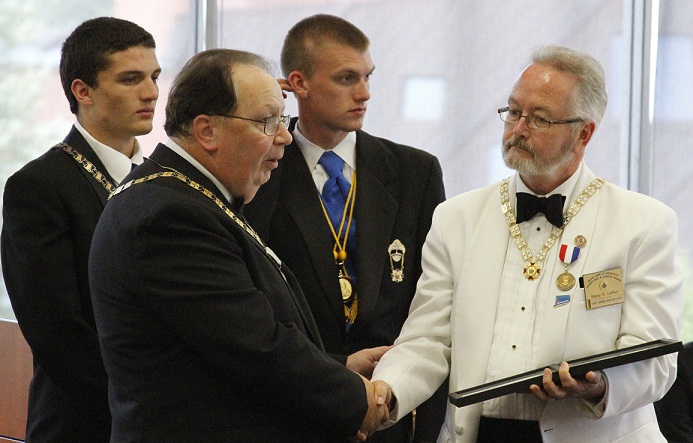 Dad Simon R. LaPlace who has served tirelessly as Most Worshipful Grand Master of Masons in Connecticut. Throughout his term he has promoted Masonic youth by caring for the needs of and supporting DeMolay events. He has provided national leadership by requiring all Grand Lodge Officers to become certified Adult Volunteers for DeMolay and Rainbow. As Grand Master, Most Worshipful Brother LaPlace has helped inspire a newfound interest in DeMolay within the Lodges of the Connecticut Grand Jurisdiction.