North Haven LoH and Chevalier Investitures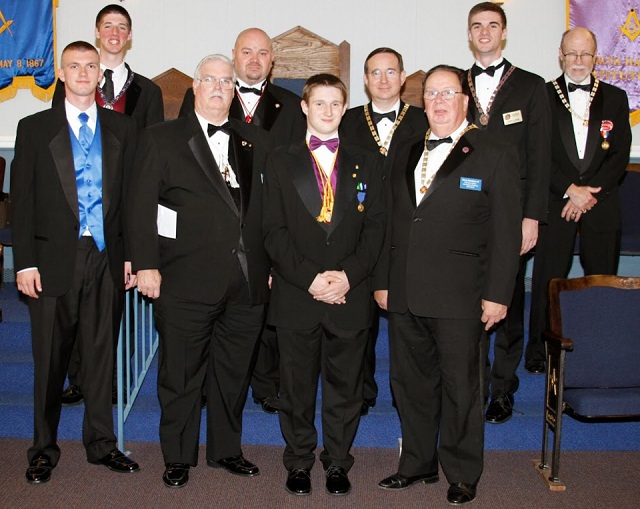 Saturday evening, October 12th, Brother Andrew Birdsall and Dad Tim Cavanaugh were invested with Honors from DeMolay International.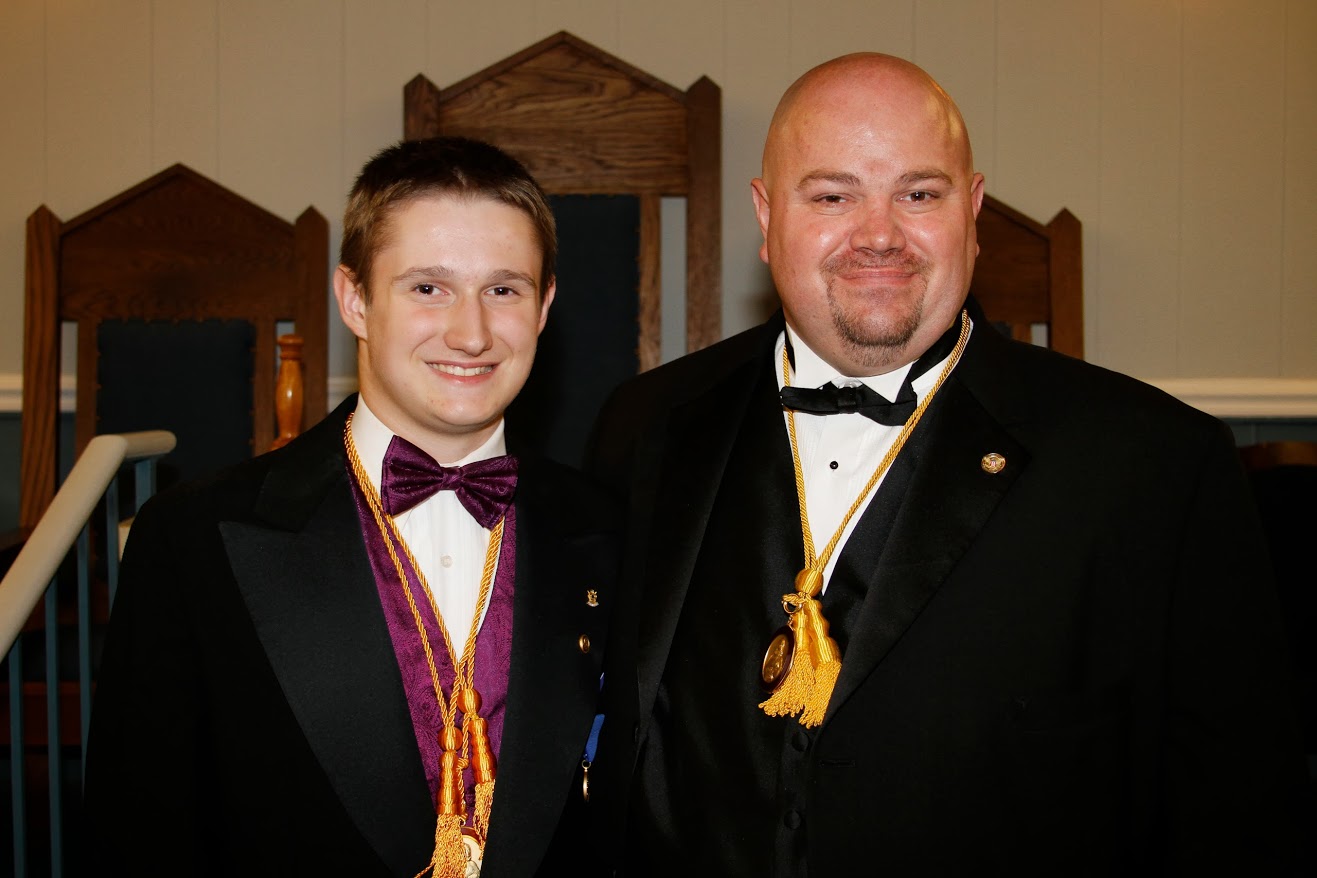 Andrew was invested with the degree of Chevalier first. Presiding over the ceremony was his father, Dad J. Andrew Birdsall, with Dads Bryan Anderson (west) and Sal Ferrigno (south) and Brothers Paul Evangelista (Marshal) and Matthew Lingenfelter (Chaplain). Andrew's grandfather, Dad John A. Birdsall presented the ring and members of Sleeping Giant Chapter formed an Arch of Steel (swords). After the ceremony, Andrew took command of the floor, thanking everyone for being there, presenting his mother, grandmother, girlfriend and even his sister with flowers, then made a number of personal thank yous to some of the people that have influenced him during his DeMolay career, thus far. Dad Anderson, the Grand Commander of the Connecticut Court of Chevaliers presented Andrew with a Chevalier pin from the Grand Commandery of Connecticut.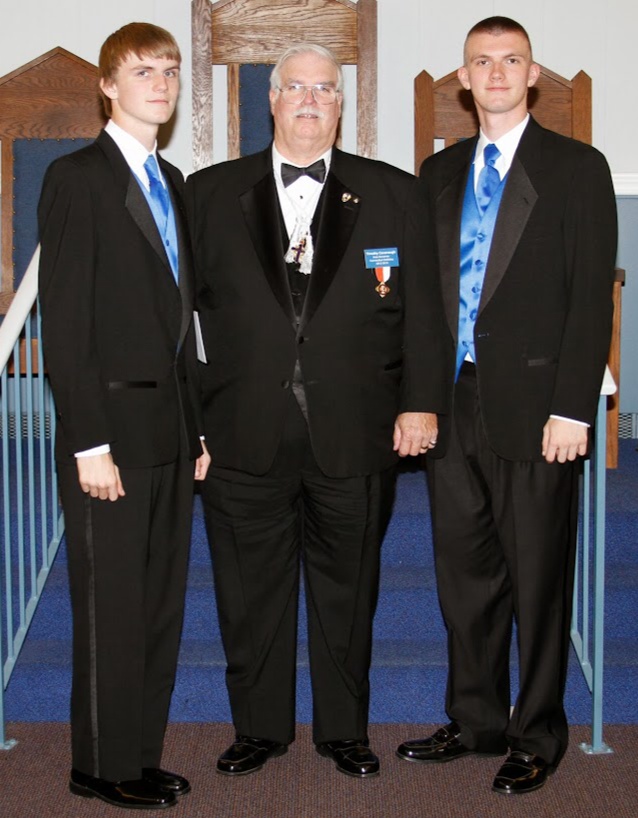 Dad Cavanaugh was elevated to the rank, dignity and honor of an Honorary Legion of Honor of DeMolay International. Presiding over this ceremony was Executive Officer Harry E. Needham III, with Dads J. Andrew Birdsall (west), Sal Ferrigno (south), George Greytak (Chaplain), David Stern (Marshal), Brian Beals (ring & cordon) and Ed Lawson (patent), and Brothers from Sleeping Giant Chapter did a very nice job as the Preceptors. Dad Cavanaugh also thanked everyone for their attendance, and his sons James & David for their involvement in DeMolay that lead to his involvement and to this distinction.
It was a packed house. There were visitors from New Jersey to Massachussets, including International Congress Secretary, Chris LaBaw, New Jersey's Deputy Executive Officer, Rick LaBaw, and from Massachussetts - Region 1 Cabinet Member Justin Cargill, Executive Officer, Brian Noble, Director of Advisor Training, Jeffrey Northrup, and Dad Don Cargill. State Sweetheart Dakota McDonough and the Sweetheart Court were there as well.
State Master Councilor, James P. Cavanaugh II and his suite of officers provided the public opening and closing to round out and complete such a star studded, well atended and busy night in North Haven.
May these men whom we've elevated to distinction, move forward as true soldiers of DeMolay, radiant in God's glory and as an incentive and inspiration for the young men of the world.