Sleeping Giant Installation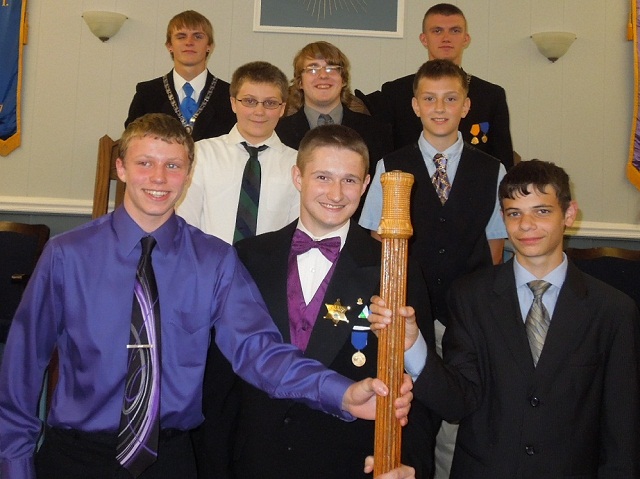 Saturday, September 14th, a bright, sunny day, in which friends and strangers alike attended Sleeping Giant Chapter's Installation of Officers. State Sweetheart, Miss Dakota McDonough and members of the Sweetheart Court were present as was Region 1 Cabinet Member Justin Cargill, who brought the greetings of International Master Councilor Robert W. Laing.
Brother Andrew Birdsall went in as Master Councilor, for the second time (in Sleeping Giant Chapter) as brother Martin Traudt returned to the ranks (after an exceptional term). Brother Nicholas Smith was installed as Senior Councilor and Brother Anthony Amendola as Junior Councilor. All the other members took up their various appointed offices with the exception of a few excused members.
State Master Councilor, Brother James P. Cavanaugh II and the State Suite performed for the first time as a unit and did very well.
The Advisory Council was also installed by Dad Needham. Dad Ferrigno stepped down as Chapter Advisor to focus on his Masonic duties, but is not leaving DeMolay or Sleeping Giant Chapter and Mom Evangelista has taken up the position of Chapter Advisor. The Chapter also welcomed 4 new advisors, Mom & Dad McDonough, Dad Smith and Dad Beauvais.