A Week at LTC
The week started on a cold Sunday morning with the 19 young men departing from the parking lot outside the Grand Lodge Office in Wallingford. Many of them didn't know what to expect from the upcoming week for it was the first time they were attending the Leadership Training Conference in New Hampshire. The ride up was, for the most part, quiet, as some of the brothers had never met before. Three to four hours later, representatives of Connecticut DeMolay arrived at Lions Camp Pride in New Durham, New Hampshire and unpacked into their respective cabins. While some of the brothers from CT were grouped together in their cabins, the majority of them were acquainted with brothers from different jurisdictions from Region 1, consisting of the New England states and Atlantic Provinces, Canada. Each cabin had to come up with their own names and they were nothing less than creative with names like Rising Phoenix Chapter, Jacques' Magic Men Chapter, Patriot Chapter, and the name everyone appreciated, Ek Chapter. The week consisted of everything from sports to ritual with everything DeMolay in between.
There was even an event put on by the J.Os where they "captured" the Master Councilors of each cabin and held them hostage until the leaderless cabins worked together to find them using the clues that were left for them. Each cabin had their own strengths and weaknesses and they showed as the week went on. With the amount of games and fun that went on that week, there was an equal amount of learning and work that was done. There were multiple classes and workshops that ranged from DeMolay history to how to run a chapter meeting.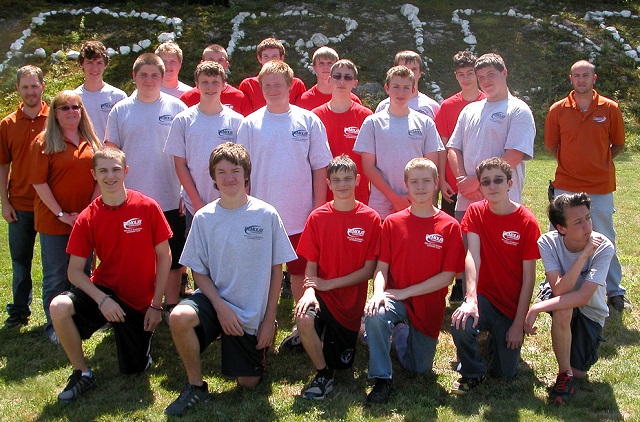 There was a DeMolay Degree held towards the end of the week. Two of the three inquisitors and some of the guards were from our Connecticut delegation that attended LTC.
A memorial service was also held for the late Dad Ek and the conferees that participated in this service did an amazing job.
Overall, everything that took place at LTC that week was memorable and provided a vast amount of knowledge for each of the young DeMolays. Almost being the polar opposite of the van ride up, the ride back down to CT was full of fun, excitement and even sing alongs. The amount of brotherhood displayed that week was more than anyone could've expected and each of the 19 young men that went up came back down with friendships that will never break and memories that will withstand the test of time.