Scottish Rite 5K Walk / Run
It was a bright and sunny Saturday morning in Newington, CT...
4 DeMolay awoke at what would seem (to them) to be the crack of dawn to assist the Scottish Rite Masons with their Annual 5K Road Race to support the Dyslexia Learning Center in Waterbury.
Past State Master Councilor, Matthew Lingenfelter, State Senior Deacon, David Cavanaugh, State Officer-at-Large, Andrew Birdsall and Past State Officer Mario Scherer were in attendance. They worked 2 of the 3 water stations, where runners / walkers could stop for some hydration on their journey.
About 70 participants took part in the race.
Pre-race ceremonies (Included, Pledge of Allegiance, National Anthem and prayer):

On your mark, get set...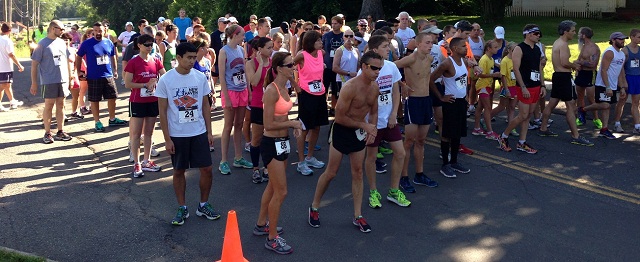 Thanks to Dads Mike Cronk, Jake Needham, Andy Birdsall and Harry Needham for assistance.