DeMolay Congress Honors CT DeMolay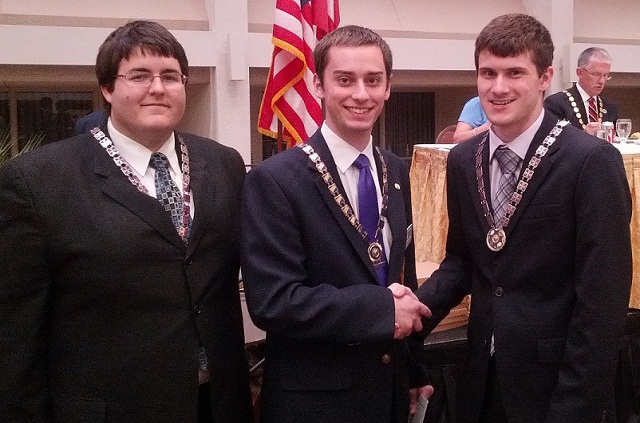 Connecticut DeMolay sent two delegates to DeMolay International's Annual Congress, held this year in Minneapolis, MN from June 12-15.
Representing Connecticut were State Master Councilor, Matthew Lingenfelter and Deputy State Master Councilor, James Cavanaugh.
While there, Connecticut DeMolay was presented with the Gorman A. McBride Membership Award for "successful membership efforts by initiating more new members in 2012 than in 2011".
Good Job Connecticut DeMolay!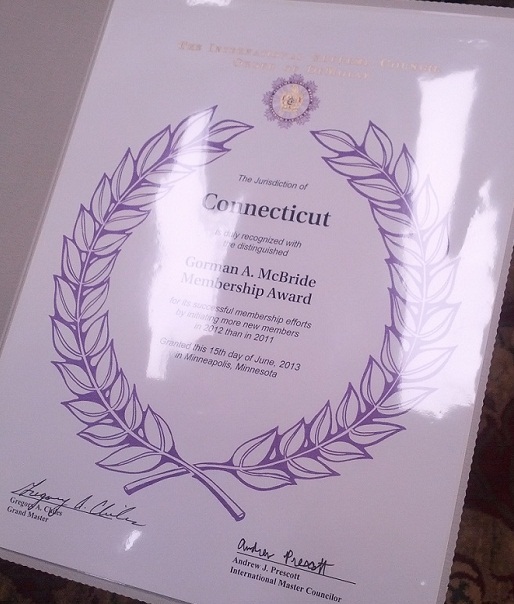 Hopefully we can continue this success in 2013, not only by getting more members this year than last, but also by acheiving net growth.