DeMolays Wash Shriner Bus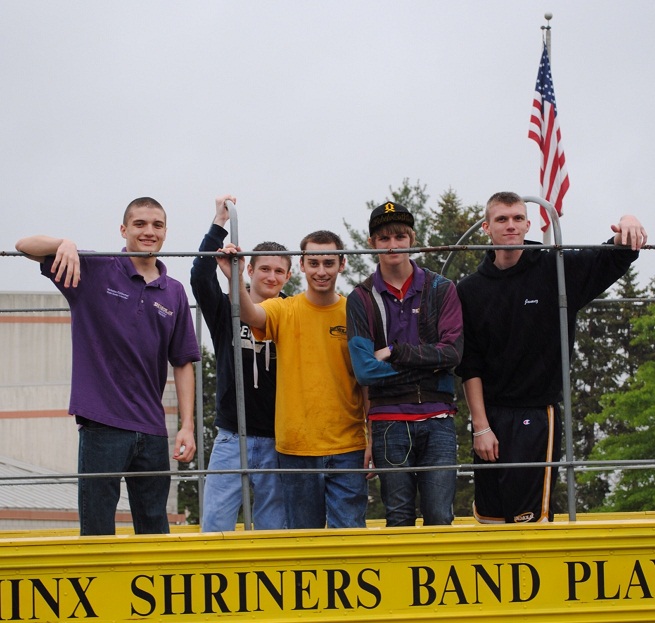 On Sunday May 19, 2013 officers of the CT State Chapter took time from their busy schedules to wash the bus used by the Sphinx Shriners Band. The Sphinx Shriners Band uses the bus for various parades during the spring, summer and fall months, which raises money to help support many of the Shriners various Children's Hospital Programs.
Mother Nature got into the act, while the young men washed the bus, she helped rinse, as the weather was overcast and drizzle.
On Wednesday Evening, May 22, DeMolays returned to the bus to apply the wax. The rain held off long enough for a good coat to be applied, ust in time for the Meemorial Day Parades occuring this weekend.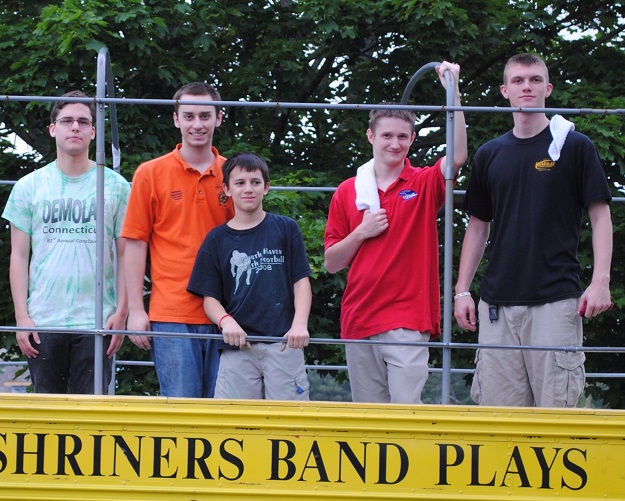 How long does it take 5 DeMolays to wash and wax 1 bus? Approx 5 hours, but it was well worth the time and effort to them, as they were able to represent CT DeMolay with some service toward a good cause.