Ritual Competition
How do you carry on after the loss of a dear friend? You honor that friend by continuing to live life in a way that would befit that friend's spirit.
Dad Ek, with song in his heart, would quote 3 Dog Night and say "The Show Must Go On"...
Sunday, April 21st, Connecticut DeMolay's Ritual Competition took place at the New Haven Masonic Building.
Thank you to all of the brothers who studied their parts and showed up prepared for competition. A lot of work goes into preparing for this competition and we hope that everyone is able to go back to their chapters and apply that work to make their chapter performances better.
5 Chapters participated in the Opening and Closing with Nine O'clock Interpolation and 3 members competed in the Flower Talk:
Doric Chapter -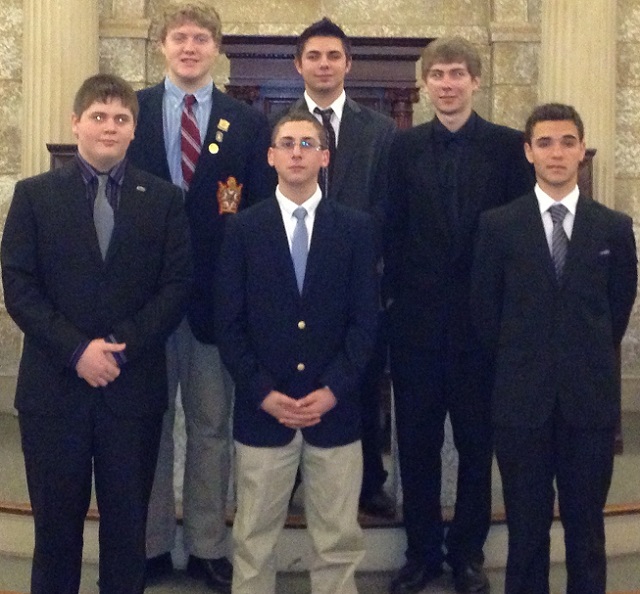 Milford Chapter -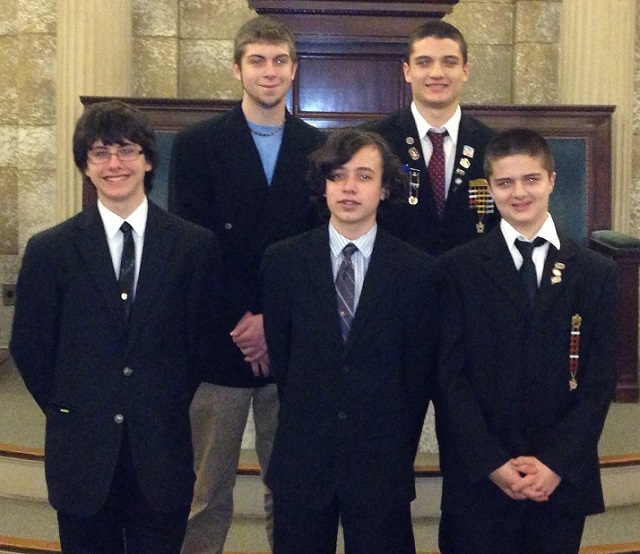 Sleeping Giant Chapter -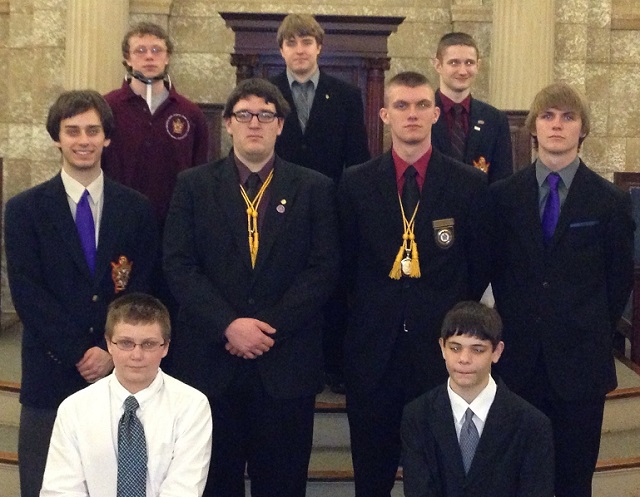 Robert H. Heller & New Haven Chapters -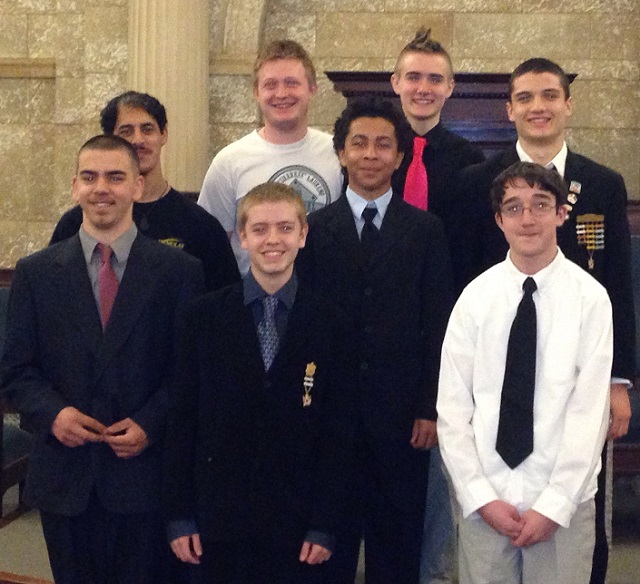 Flower Talk Competitors -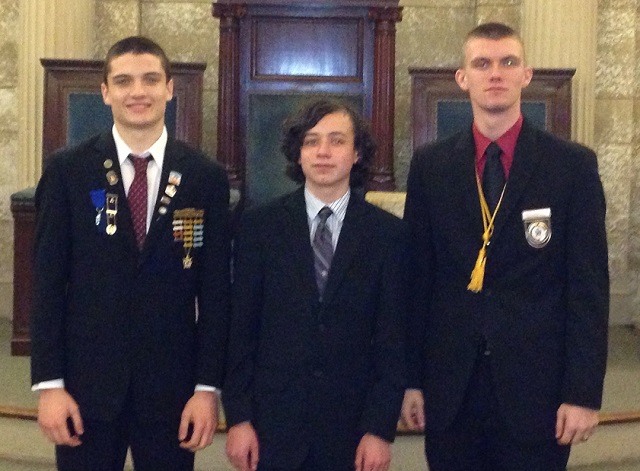 The winners will be announced at Conclave, Friday, July 12, 2013.