Chapters in the Community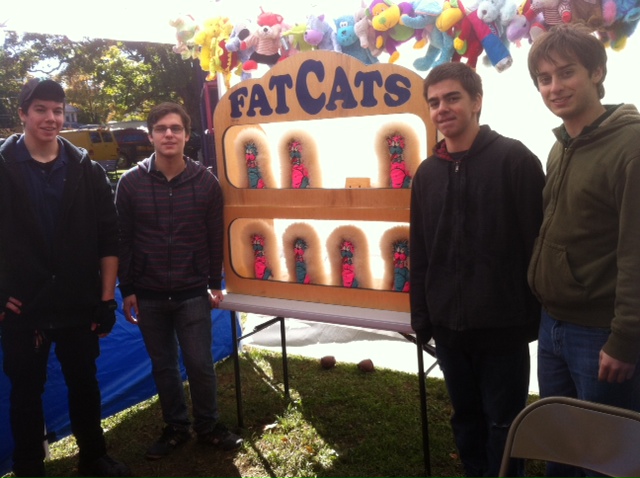 This past weekend, October 13 & 14, Robert H. Heller Chapter participated in the West Haven Apple Harvest Festival.
The members were on hand raising funds for the chapter by hosting a 'Fat Cats' booth (see picture).
They were also advertising the chapter Open House, member recruitment afternoon on Sunday November 18th from 12-4pm.
We wish them luck with all their efforts to promote DeMolay.
---
Last weekend, October 6 & 7, members and advisors from Edward W. Slade Chapter participated in Celebrate Wallingford, a local festival in the Town of Wallingford, similar to the various fairs around the state during this time of the year.
At the event, the chapter members were able to talk to the young men of the community and hand out over 150 flyers for their free bowling event on Saturday October 14th at Colony Lanes in Wallingford.
One potential recruit was able to attend, and will likely go to Brotherhood Weekend. There was also word that there are many others that are interested, but were unable to attend for various reasons.
During bowling members of Edward W. Slade and Sleeping Giant Chapters had a such a good time and felt very confident that they decided to challenge the advisors in attendance to a match. The young men must have thought the advisors would play like this:
or looked like this:
some DeMolays even said that the advisors were old as this:
but were put to shame by playing like this:
with the overall score coming in as 394-346 giving the advisors the win, even though the match seemed to be closer than the score showed.
All in all it was a good day, a good event, and a good time was had by all.