Mini-Golf Tournament & Laser Tag, recap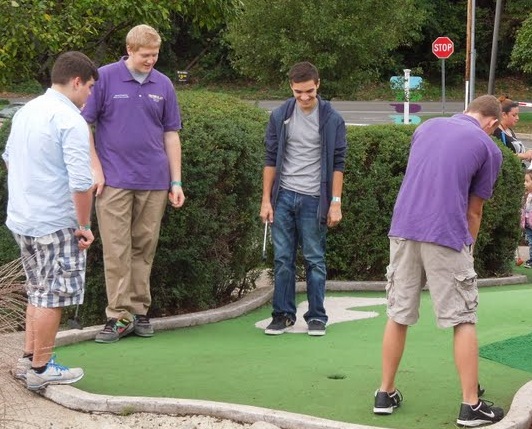 Saturday September 29th, some of the chapters of Connecticut DeMolay got together in Shelton and had a great afternoon playing mini-golf and laser tag. 25 people (DeMolays, advisors, 3 potential members, and a Rainbow Girl) from Doric, Sleeping Giant, Edward W. Slade, Robert H. Heller, and New Haven Chapters were in attendance.
Starting with mini golf, everyone divided into groups of four and raced through the 18 hole golf course. Everyone had a great time, some laughing at the failures of their teammates (in a brotherly way). The mini-golf tournament winners are Tyler Aubin, Paul Evangelista, Emily Blanchette, and Dad Ferrigno. Dad Ferrigno won in the advisor category, but also won the day with the lowest score after a 1-hole playoff on the 18th hole. Congrats to all.
Once we were done with golf we moved on to the very well hidden laser tag room and played 3 rounds of overwhelming combat. The blues ('The' Doric Chapter) were victorious every time, further establishing Doric Chapter's dominance over Connecticut DeMolays sporting competitions.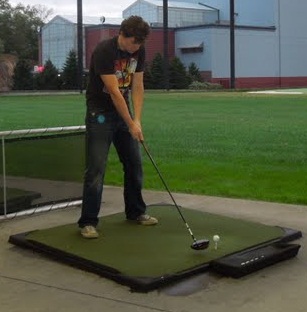 Some also found fun drilling golf balls across a field at the driving range.
Thank you to all who attended and to Doric Chapter for hosting this fun event.