James P. Cavanaugh II, Chevalier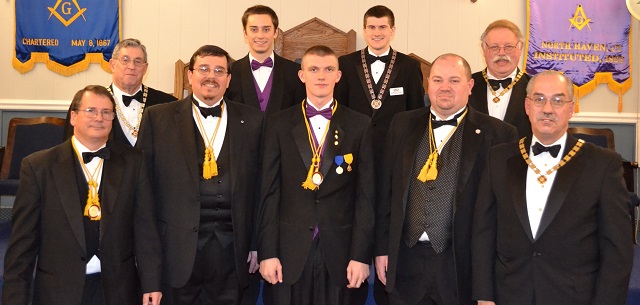 Friday evening, January 4, 2013, James P. Cavanaugh II became the latest honoree to be Invested with the Degree of Chevalier.
James is a Past Master Councilor of Sleeping Giant Chapter, holder of the 2011 Distinguished Service Award, a recent recipient of the Founder's Award and current Deputy State Master Councilor. Sleeping Giant Chapter is proud of the work James has done, representing them around Connecticut and beyond, and commends James for his efforts.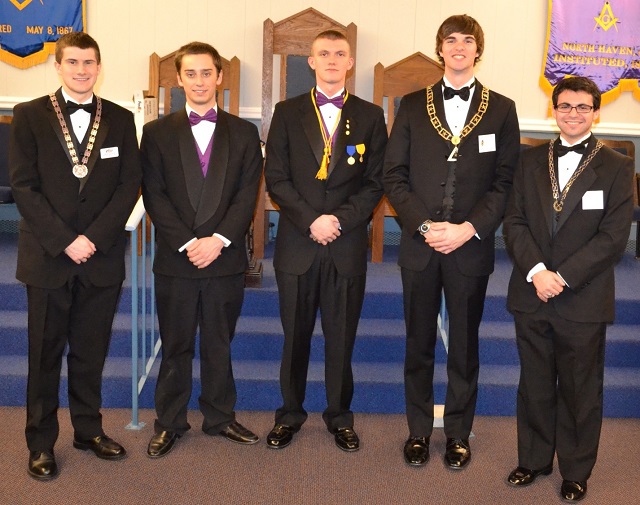 The event was attended by International Master Councilor, Andrew Prescott, who bought with him the State Master Councilor, Christopher LaBaw and State Scribe, Adam Efrus from the State of New Jersey.
Dad Needham brought Past State Master Councilor, Paul Evangelista to the East and asked him to unveil and present the State Officer Jewel to State Chaplain, Andrew Birdsall. The new jewels complete the set that the State Councilors have already been wearing and were made possible through Paul's efforts last year to raise funds, specifically to make the State Suite look more uniform and professional in their ceremonies. Paul acknowledged the assistance of Mom Cecelia Evangelista in raising those funds. State Master Councilor, Matthew Lingenfelter will be presenting the jewels to the rest of the Suite at the State Officer's Meeting.
The evening was very well attended, all seats appeared to be filled with family and friends coming out to witness this ceremony on a well deserving recipient.