New State Chapter Dad Announced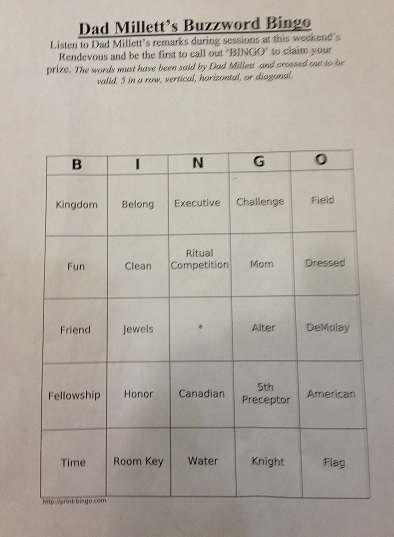 Dad Salvatore R. Ferrigno has completed two awesome years of service to CT DeMolay as State Chapter Dad. We thank him and wish him all the best as he moves on to new and exciting challenges for CT DeMolay.
Executive Officer Dad Harry E. Needham III announced staff changes Saturday morning at Conclave, most notably are:
Dad George Greytak was announced as the next State Chapter Dad for the CT State Chapter. Dad Greytak has served twice before at this position, and looks forward to working with this current group of State Officers.
Dad Harry E. Needham IV (Jake) was announced to be the Assistant State Chapter Dad and State Ritual Advisor. Jake is a Past State Master Councilor of CT DeMolay and is excited about the new challenges this role presents.
More details on other staff staff appointments can be found here.
Join CT DeMolay in welcoming back and congratulating our 'new' advisors for the State Chapter.