83rd Annual Conclave Closes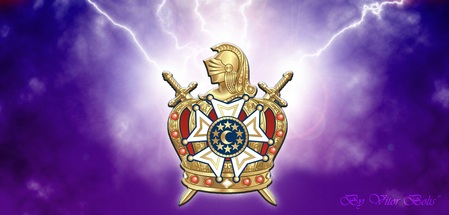 Conclave 2013 is in the past...
With a rap of his gavel, the 83rd Annual Connecticut DeMolay Conclave was declared closed by new State Master Councilor James P. Cavanaugh II on Sunday July 14, 2013.
Conclave was deemed a success by many who attended. We saw much competition, much chapter enthusiasm, much chapter spirit, but most of all we saw much DeMolay Comradeship.
Connecticut DeMolay was proud to host the Most Worshipful Grand Master of Masons in Connecticut, Dad Simon R. LaPlace, who not only attended Conclave, but stayed the entire weekend with us. Thanks, Dad LaPlace.
This year, Conclave was dedicated to the memory of Dad Carl G. Ek, our friend, mentor, advisor and Brother - beginning Friday evening, with opening, a slide show of memorable pictures of Dad Ek, and a memorial service for our fallen comrade (where DeMolays and advisors in attendance shared memories of Dad Ek), to Saturday evening, when we were served Buck's Pucks, donated to the Connecticut DeMolay membership by Corinthian Lodge #63 (North Haven), as a tribute to Dad Ek, many of the Chapters showed their Chapter spirit with Dad Ek memorabilia, notably mustachs (buttons, balloons & fake mustaches), Dad Ek inspired T-shirts were also on display.
Edward W. Slade Chapter earned themselves the 2013 Mid-Year Growth Award. Having brought 9 new members into DeMolay this year. Connecticut DeMolay is still working toward the goal of at least 69 by year end.
Executive Officer's Award of Excellence was given to 12 DeMolays and advisors from Doric Chapter for their tireless response, re-lighting and replacing candles in the makeshift memorial created in response the the December 2012 Newtown, CT tragedy.
Saturday evening, the officers of Auvergne Chapter (Honorary DeMolays) performed the Majority Service for 12 Senior DeMolays in attendance who had not yet received the ceremony. Lead by Master Councilor, George Greytak, the ceremony was performed with class and reverance.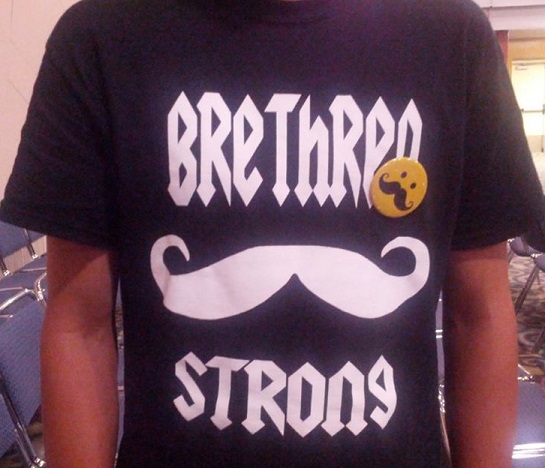 Doric Chapter took home the coveted PSMC Conclave Chapter Spirit Award for their united display of chapter brotherhood all weekend long, beginning Friday afternoon with helping other Chapters and Advisors with their luggage, presented every member and advisor entering the Friday evening session with mustache buttons. Saturday they donned shirts dedicated to Dad Ek, painted their backs, also in memory of Dad Ek - where they changed the Chapter name to DorEk Chapter, Saturday evening they decorated the sessions meeting room with mustaches balloons.
Jeffery Rowland was awarded the Damian Becroft Conclave Sportsmanship Award "For conduct and attitude considered as befitting participation in sports, in life's lessons and in living the precepts of the Order of DeMolay, especially fair play, courtesy, and gracefulness in victory and in defeat during this year's Conclave. This is an annual award that is presented at each Conclave in memory of Brother Damien Becroft, who exemplified all of this and more."
Doric Chapter, for the 3rd year in a row, emerged as the Conclave Winners. Having dominated the sports field, the chapters placing in ritual did not stand a chance against this juggernaut.
Sleeping Giant Chapter took 2nd place, Milford Chapter came in 3rd.
Congratulations to all and Thank You for a memorable weekend.